Cleanse & Protect Duo
A daily duo for all skin types to cleanse and protect for radiant, healthy-looking skin. Read more
This kit includes
Melting Moment Cleansing Balm
Size: 90g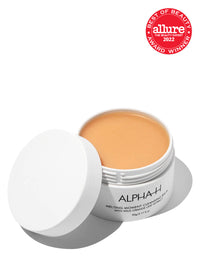 Dawn to Dusk SPF 50+ Serum
Size: 50ml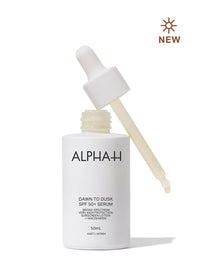 A daily duo for all skin types to cleanse and protect for radiant, healthy-looking skin.
Helps with: UV protection,makeup removal, SPF removal, dryness and dehydration, ​fine lines and wrinkles
Made for: All skin types
Protect skin against damaging environmental aggressors each morning with Dawn To Dusk SPF 50+.
At night, apply Melting Moment Cleansing Balm to dry skin, and add warm water to emulsify before rinsing or gently wiping off with a damp face cloth.
Melting Moment Cleansing Balm
A buttery soft cleansing balm for all skin types designed to thoroughly remove stubborn makeup, SPF, dirt and pollution, while nourishing and softening the skin.
Dawn to Dusk SPF 50+ Serum
Skincare meets suncare with this lightweight silky SPF sunscreen. UVA and UVB filters offer broad-spectrum sun protection while Niacinamide, Vitamin E and Aloe Vera leave skin looking smooth and luminous from Dawn to Dusk.